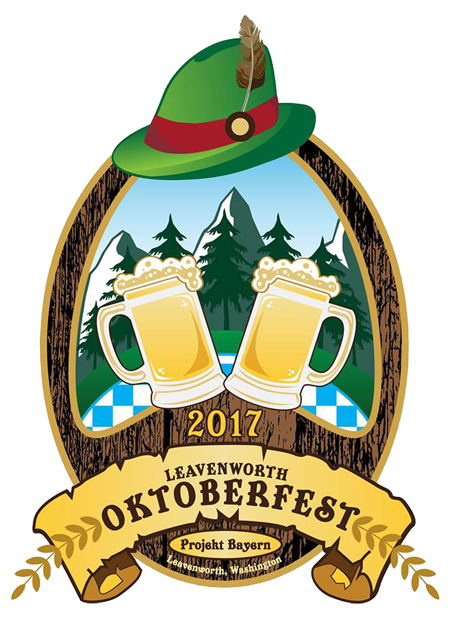 4 Venues – 3 Weekends
Thank you for 2017 Leavenworth Oktoberfest!
Oktoberfest in Leavenworth is the next best thing to being in Munich!
 Celebration starts in…
Oct. 5-6   •   Oct. 12-13   •   Oct. 19-20
Willkommen
Beer, Live Music, Brats 
The 2016 Leavenworth Oktoberfest was a great success and we thank all of our employees and attendees!  If you're thinking about attending in 2017 the dates are: Sept 29-30, Oct 6-7 & Oct 13-14.  Start making plans now to attend!  Make sure to book your hotel early…if Leavenworth is full try checking in Wenatchee.  We offer a free shuttle service in downtown Leavenworth.  The Shuttle does run into Wenatchee and other outlying areas for a small fee per person each way.  For more information on shuttles visit their website at www.leavenworthshuttle.com
Tickets for the 2017 Leavenworth Oktoberfest will go on sale around the end of August. 
4 venues – 3 weekends
Oktoberfest in Leavenworth is the next best thing to being in Munich! We have four venues each with live entertainment, food and beer!  Stay in one Venue or roam around to each!
Fun for the Entire Family
What ever you do, don't miss our Keg Tapping Ceremony at 1:00 pm every Saturday when Leavenworth's Mayor will honor a Bavarian Tradition of "tapping the keg". Then plan on hanging around and checking out music from our own Musikkapelle Leavenworth who will be joined by other musical groups from the US, Canada and Germany.
Are you on Facebook? Check out our cool social sharing tools and become a friend!
Thank you to our sponsors